b2evolution's Year in Review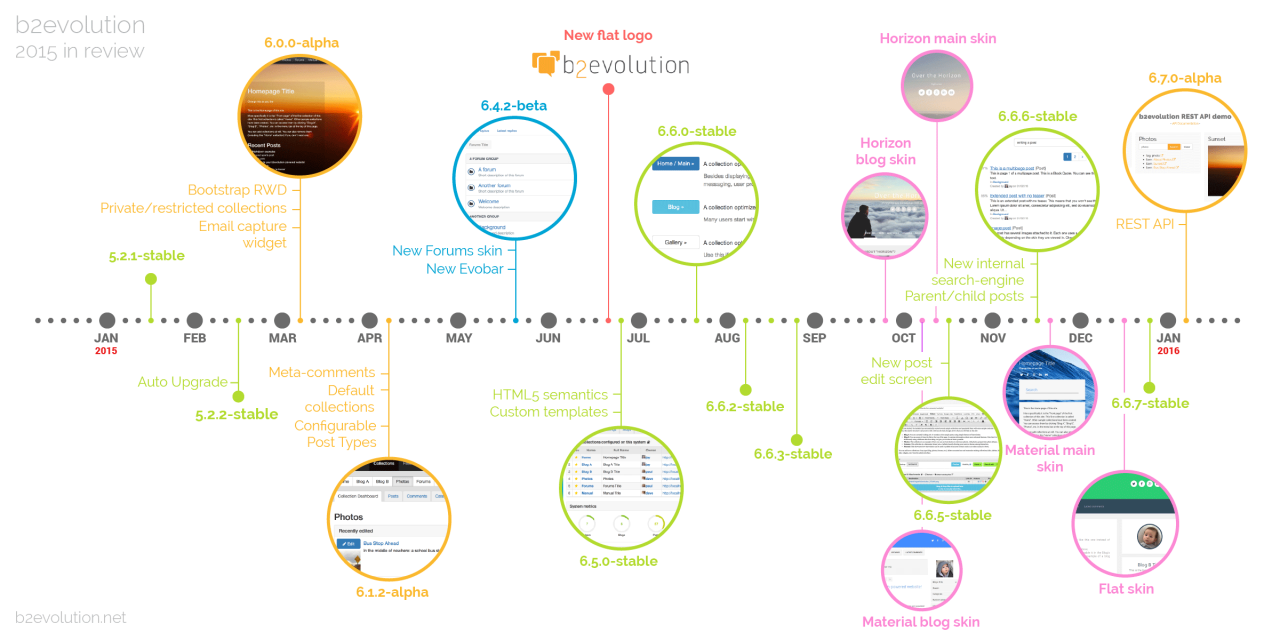 2015 has been pretty intense for b2evolution! So many things have changed! If you haven't been paying attention, or have been lagging in upgrading, now is a good time to check out what you missed…
Let's recap what happened over the past 365 days: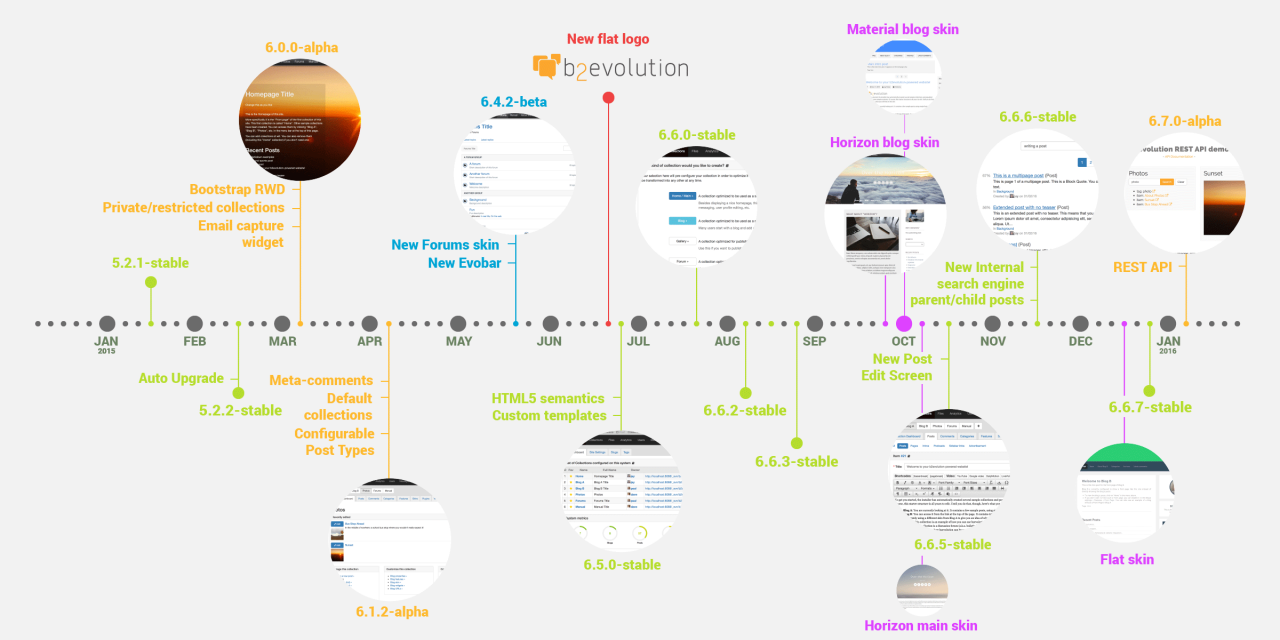 January 2015
Believe it or not, we were still releasing one of those old 5.x versions. 5.2.1-stable to be exact. We'll spare you the screenshot – it looks so outdated you wouldn't believe it was from 2015 :p
February 2015
Although we were still on the old system (5.2.2), we started to advertise the possibility to use the Auto Upgrade Procedure in order to make upgrade/maintenance easier than ever. Yet, it seems it's been a long time since we last had to do manual upgrades…
March 2015
A major milestone: 6.0.0-alpha was released, and with this: a completely new look & feel for both the front-office & back-office of b2evolution.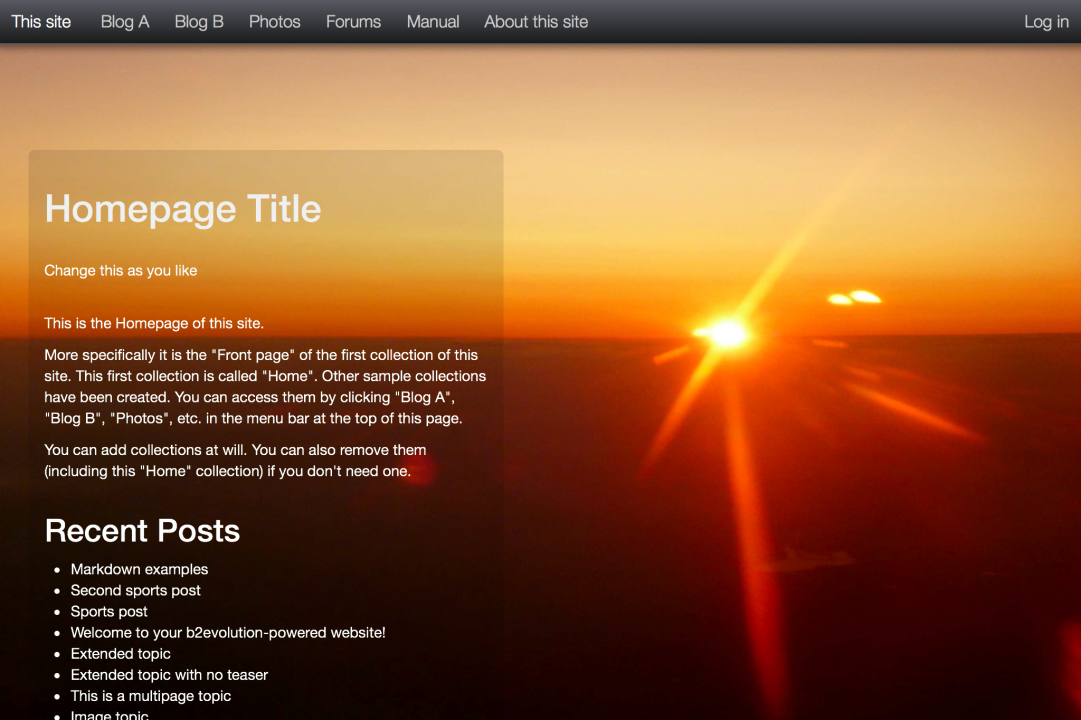 Version 6.0.0 came with full Bootstrap Responsive Design, private/restricted-access Blogs (which we actually started calling Collections, since they are more than just blogs…) as well as an email capture widget for building mailing lists…
April 2015
With the release of 6.1.2-alpha the back-office gets a new navigation structure.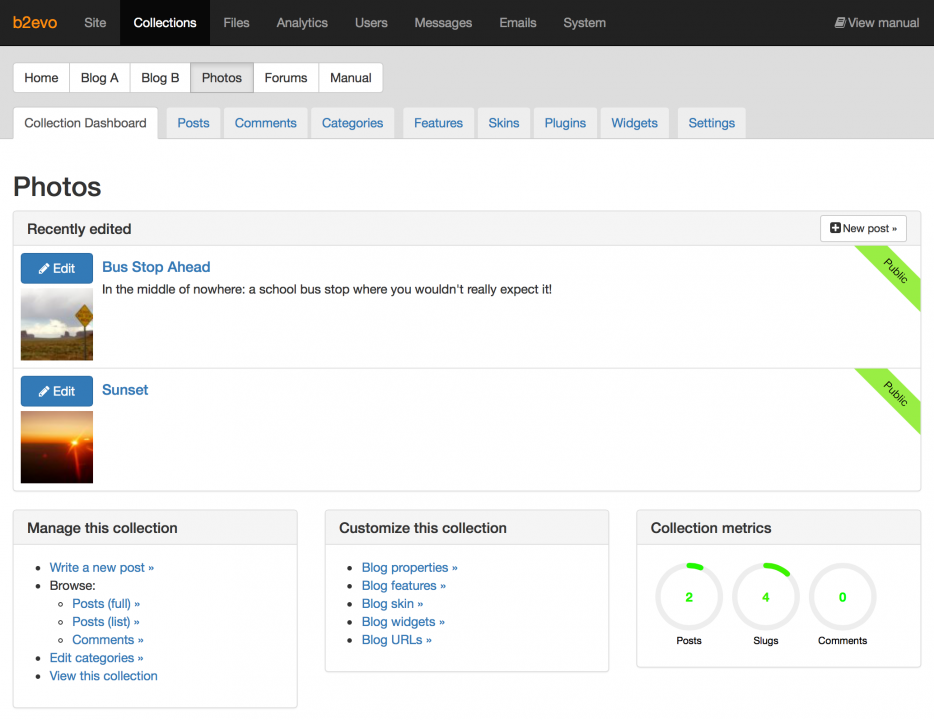 This version also brings fully configurable Post Types, meta-comments and the concept of default collections for centralizing features like the user directory, messaging, registration, etc. on site which have multiple collections.
May 2015
b2evolution 6.4.2-beta is released, including a whole new responsive Forums skin.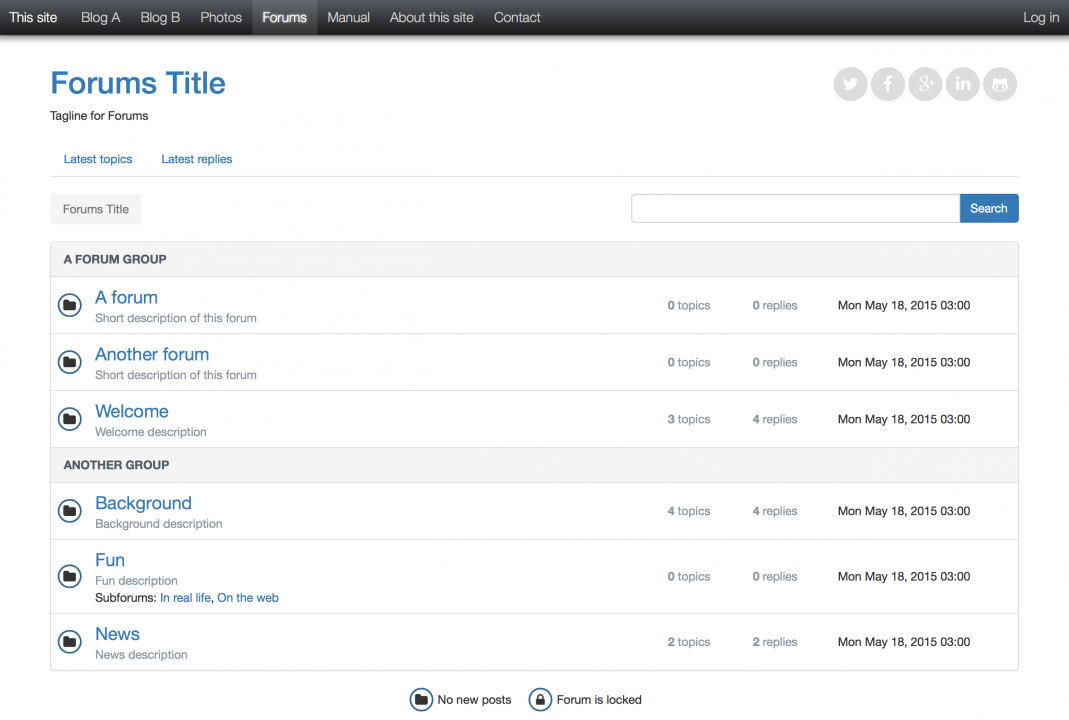 This version also has a new, modern evobar (toolbar) which is pure CSS and not javascript, icons for social media websites on user profiles & homepages, tools for skin/theme developers and an enhanced v6 skin API.
June 2015
We are now reaching a point where b2evolution version 6 is declared stable. 6.5.0-stable brings a lot of polish all around the app. Some is visual – like cleaner skins and additional widgets –, some is not – like the HTML5 semantic tag support.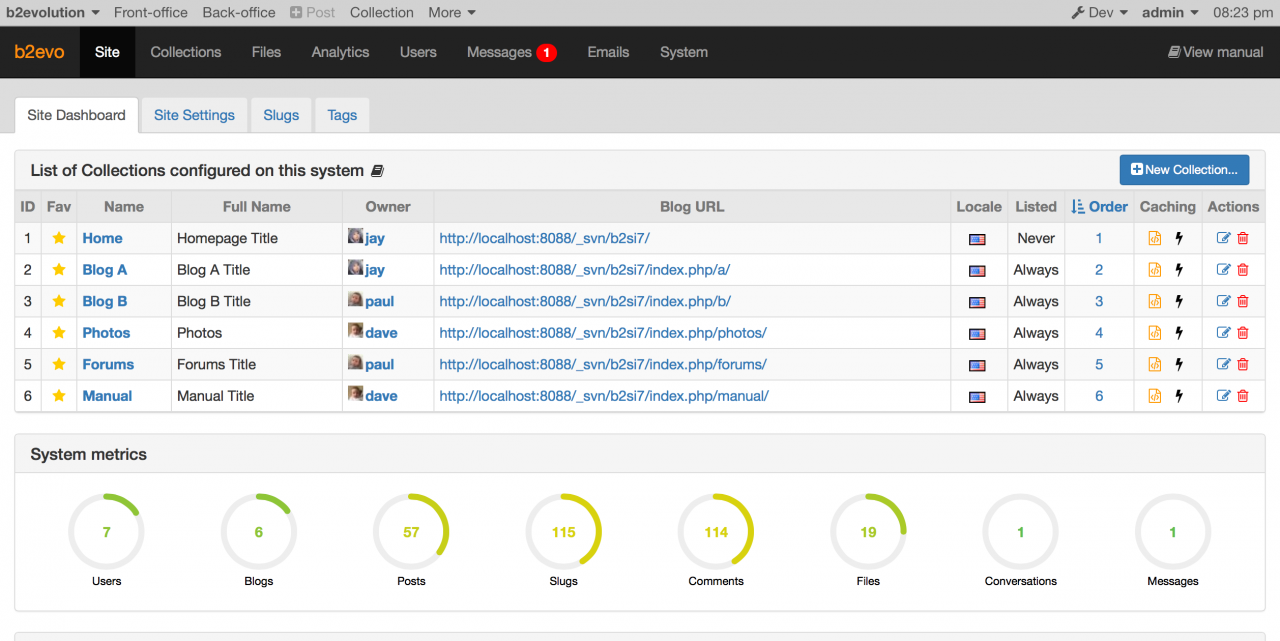 The generic CMS capabilities of b2evolution are also growing with the support of custom templates allowing to display specific post types with specific layouts.
In parallel, we are working on an updated logo design for b2evolution…

July 2015
b2evolution 6.6.0-stable is released as an incremental upgrade and will prove to be a solid base for the remainder of the year…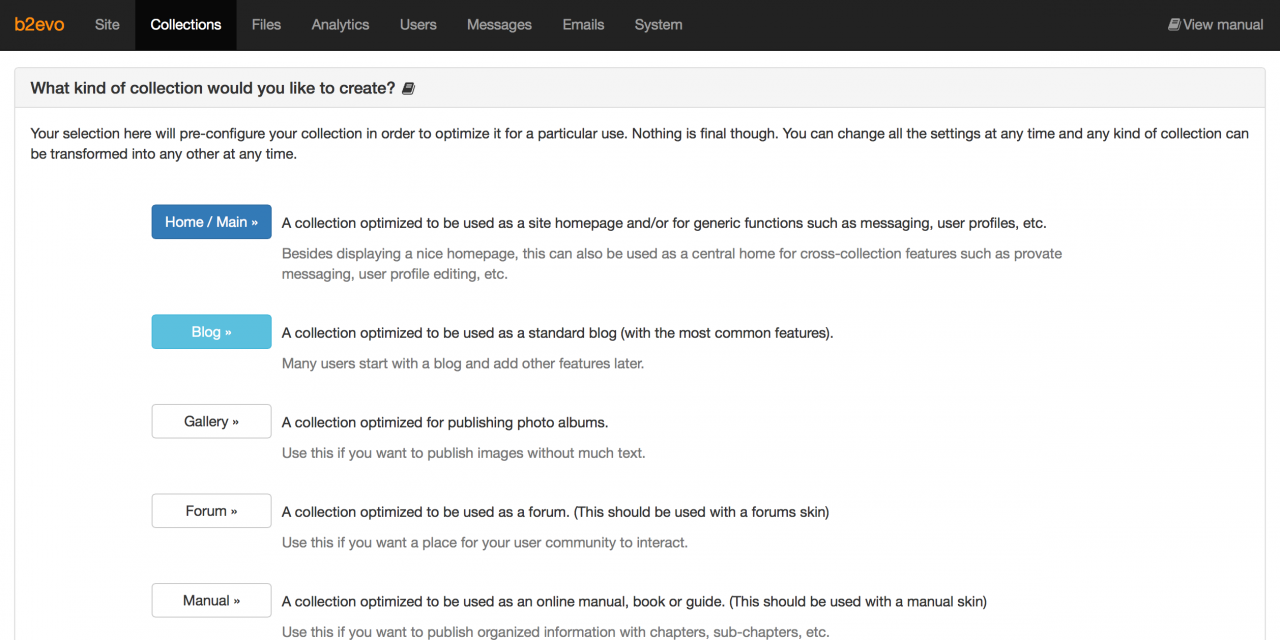 August 2015
Versions 6.6.2-stable and 6.6.3-stable are released with only minor fixes. We are pretty happy with the global stability of version 6.6.x…
Behind the scenes, we are making the whole b2evolution website fully responsive by making bootstrap skins for every section of the website….
Worth mentioning: somewhere else on the web: Chris Perry published a nice article about b2evolution on SitePoint ;)
September 2015
The Horizon Blog Skin is released. This is the first in a series of skins we are developing to provide a greater variety of starting points to users wishing to build a modern website with b2evolution.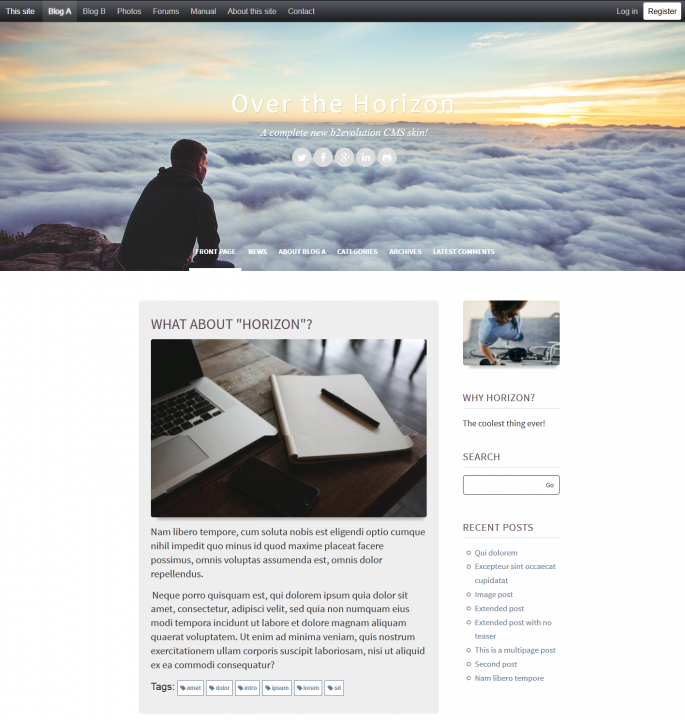 We are also working on refreshing the Skins Reporsitory…
October 2015
b2evolution 6.6.5-stable comes with a little more than usual fixes. Notably with a new Post Edit Screen.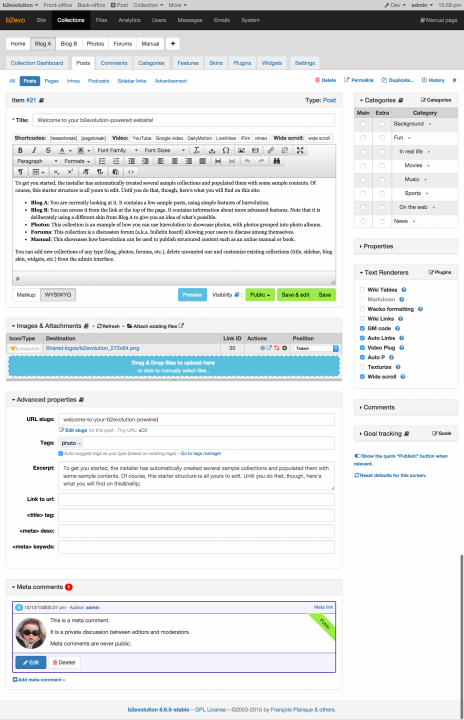 We also released a new skin: Horizon Main skin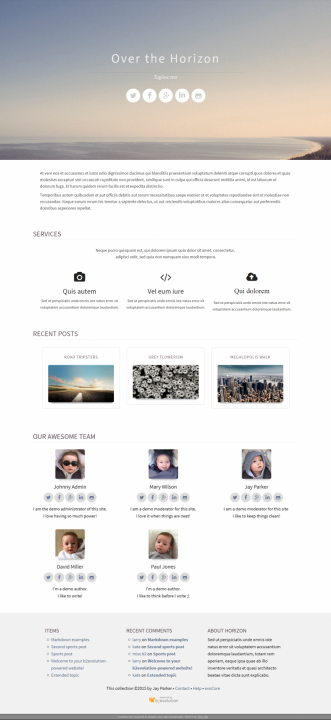 November 2015
Version 6.6.6-stable is released; notably with a new internal search engine.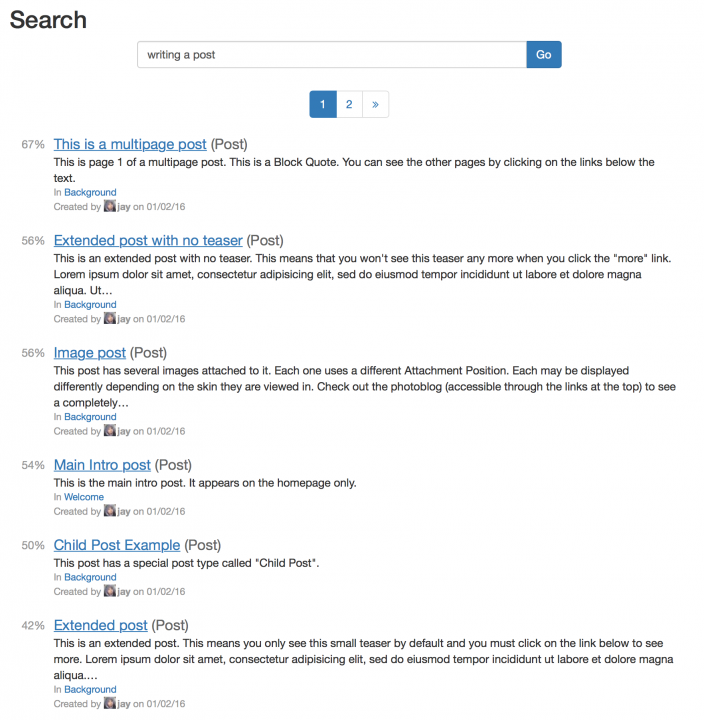 This version also brings improvements requested by our enterprise clients, like parent/child posts or a "Terms & Conditions" page that users must accept upon their first login.
We also released a new skin: Material Blog skin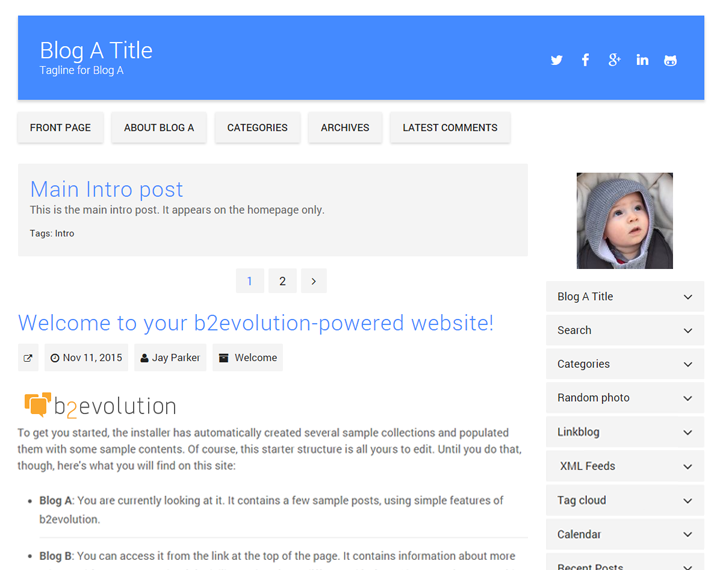 December 2015
The year ends with the release of b2evolution 6.6.7-stable to continue the tradition of having at least a monthly maintenance release…
We also released a new skin: Flat skin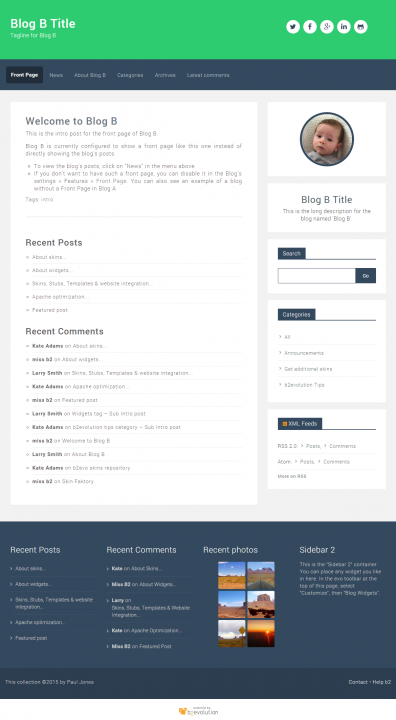 Finally, we completed the responsive redesign of our site with making the homepage responsive…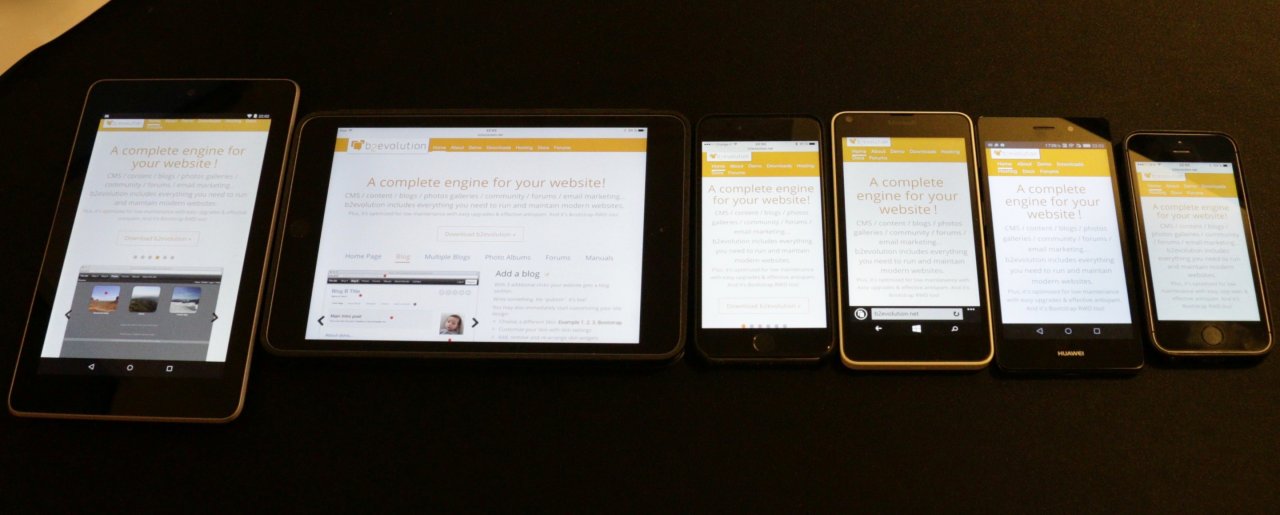 January 2016
In case you're starting to think we have been resting on the stability laurels of 6.6.x… worry not! We already kicked off 2016 with a technology preview of things to come! Among many sweet little things, b2evolution 6.7.0-alpha comes with a REST API and is bundled with a demo showing what it can do.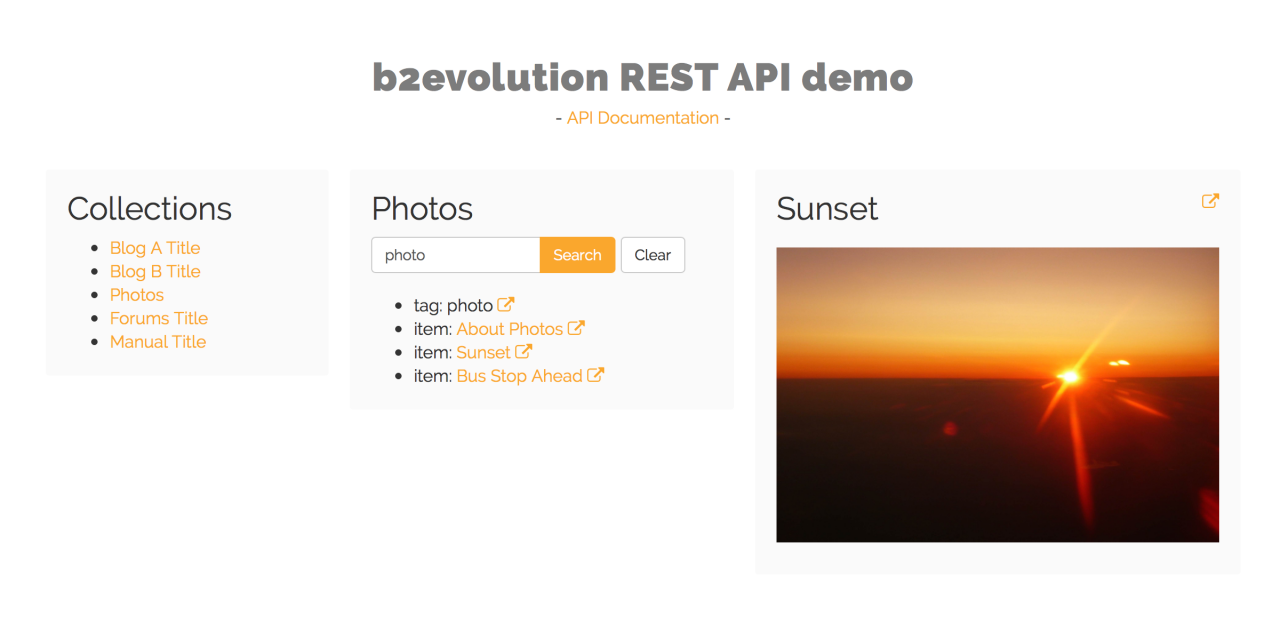 .. / ..
Thank you to everyone who contributed and/or helped spreading the word about this project! You're awesome! :)
Hoping you like where this is going… and sorry if you have requested a feature that is still not there as of today. We're doing our best to satisfy the greatest number of our users.
Our ambition now is to make 2016 even richer than 2015 ;)
Please share, and as always, additional suggestions are welcome!
Happy New Year everyone!