Released on June 24th, 2015.
This is the official b2evolution version 6 stable release and is recommended for all users.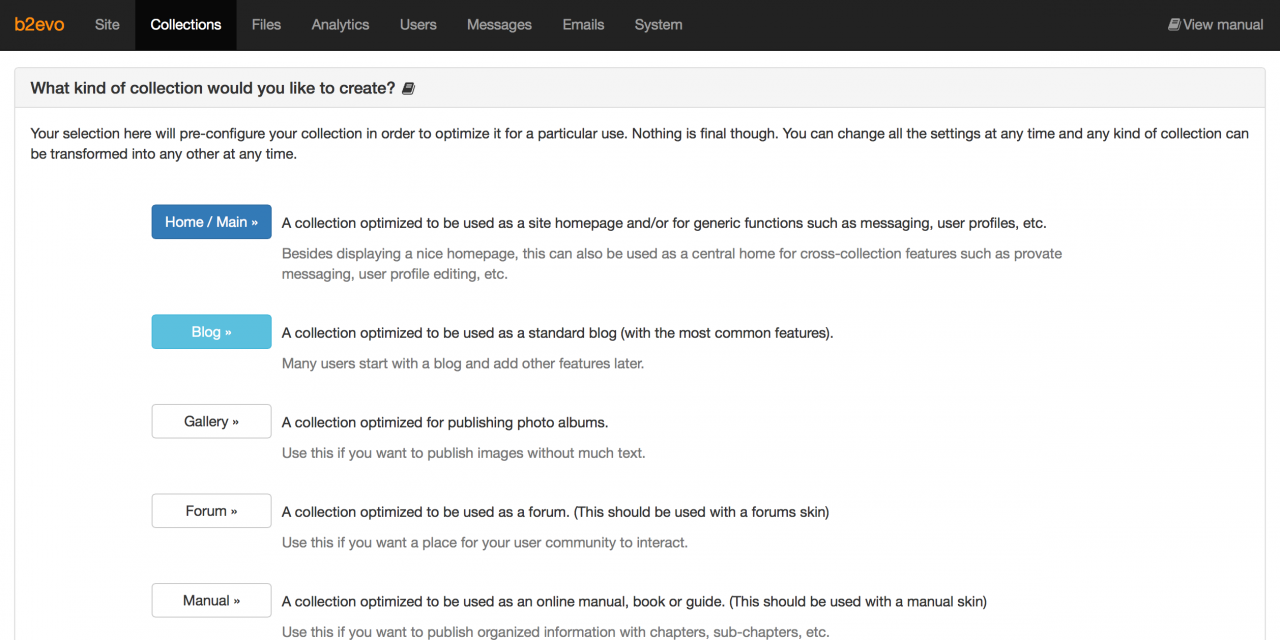 Also available on GitHub.
Installation
b2evolution installed & hosted in minutes
A2 Hosting provides a complete web hosting solution 100% compatible with your b2evolution websites.

By choosing A2 Hosting you benefit from free installation & configuration of b2evolution on your account upon signup.
Do it yourself!
Our easy Installation Guide will provide step by step instructions to get you started with b2evolution.
Upgrade
If you're running version 5.1.0 or later, feel free to use the Auto-Upgrade Procedure for a quick and automated upgrade.
In any case, all the upgrade options are outlined here: Upgrading an existing installation.
IMPORTANT:
If you have been using previous v6 beta versions, you should delete the boostrap_* skin folders before installing this version. Otherwise you will have old files interfering with the new ones.
Many root files are no longer needed in this version and should ideally be deleted from your web server.
You should use the provided tool to convert your database to UTF-8. Please check Upgrade to b2evolution version 6.x for instructions.
Changes
In addition to what's been introduced in 6.4.4-beta:
Enhanced collections list
Enhanced user groups list
Enhanced post edit screen
Enhanced comment edit screen
Enhanced Forums skin
Widgets

Enhanced User Avatars widget
Enhanced Item List widget
New Image widget, different from Logo Title widget

UI Cleanup
It's now always possible to contact *any* collection owner, even when not logged in, or when contacting from a "main" collection.
Enhanced DB normalization tool.
Fixed twitter plugin.
Bug fixes...