Email Campaign Throttling
Email Campaign Throttling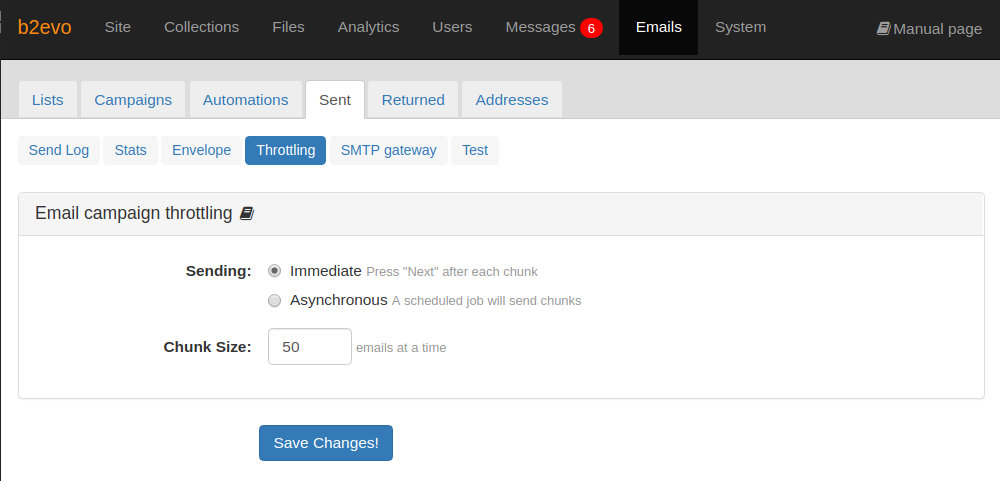 This allows to throttle the sending of email campaigns.
Here you can choose how to send the emails of an email campaign. This is important if you are going to send, say 10 000 emails and your email provide has rate limits like "no more than 100 emails per 5 minutes".
Immediate will send a chunk of 50 (or whatever you configure in the Chunk Size field) emails immediately and then wait for you to press the "Next" button.
Asynchronous will create a scheduled task that will send a chunk of emails and then schedule a new task for the next chunk, etc. Additional settings for the schedule task can be found here: Send a chunk of emails for the campaign "email campaign name".
Created by fplanque • Last edit by winskie on Jun 18, 2019