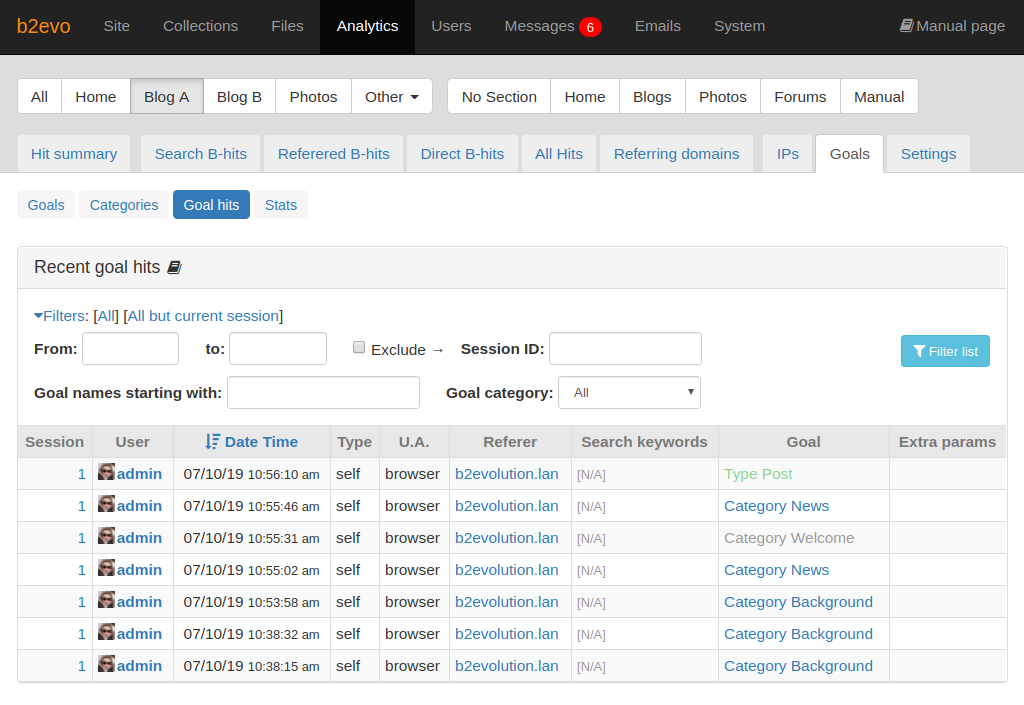 This view allows you to check all the hits tracked with the goals defined in your site.
The fields in the list is a subset of Recent Hits Panel with the addition of the Goal to identify the goal tracked on each hit.
You can filter the hit log based on the following:
Dates: by selecting dates From and To, you can get hits tracked only in that period of time.
Session ID: display hits from a specific session only.
Goal name starting with: filter the list by name of the goal.
Goal category: list all the hits which goals belong to a particular category.
Exclude: checking this field you will get all the hits but those that match with any of the filters selected in 2, 3 or 4.