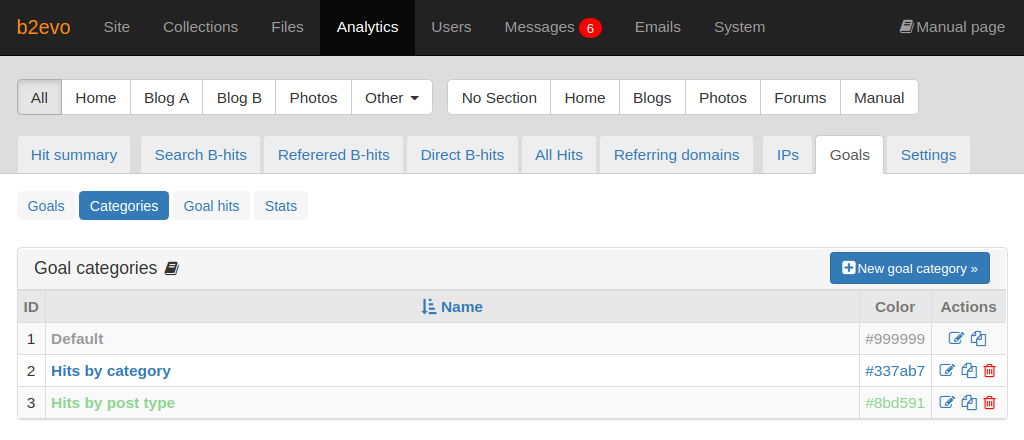 This feature allows you to group your goals into categories. All the categories defined here are available to be selected at the goals form when you create or edit them.
ID: The category goal inner ID. This value has no practical application for final users and is used by b2evo as an identifier of the current category.
Name: The name that identifies each category.
Color: This color will identify the category and the items grouped inside it. Is used as a visual aid to easily identify items on large lists.
Actions: The regular actions that you can perform on each category. Those are: edit, copy and delete.
Creating a new Goal Category
To create a new goal category, click on the New goal category link button in the above list's header and the following form will appear: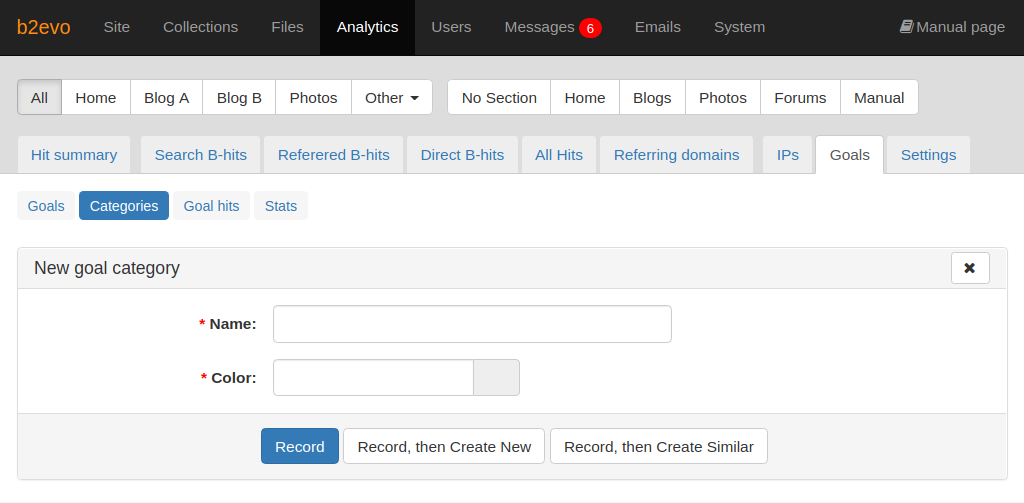 This form is used to create new Goal Categories. You only need to type in the name of the Goal Category at the Name field and choose a color to identify it from the color picker displayed when you click over the Color field.
After that, select what to do next as you do with any other form at b2evolution. You could just Record this new Goal Category and be redirected to the Goal Categories list, or Record, then Create New and be redirected to this empty form after saving, or finallly, you could Record, then Create Similar and be redirected, after saving, to this form filled with the same data that you just added.