b2evolution CCMS : a Social CMS like no other!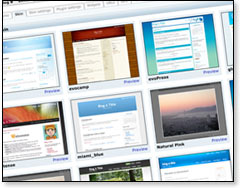 Build your Website. Bring together your Community. All in one Robust software package.
b2evolution is Free Open-Source Software (GPL) you can freely download and install to fully power your own website, ranging from a small blog to a full-featured community site with hundreds of thousands of members.
b2evolution offers one easy-to-maintain package which integrates all the tools you normally need to run a full featured web site:
Content management: multiple blogs, pages, photo albums, online books and manuals;
Community management: forums, user profiles, directory, and private messaging;
Marketing tools: email subscriptions, goal tracking and server side analytics.
b2evolution runs on any web hosting platform supporting recent versions of PHP & MYSQL.
If you already have a website...
If you don't have a website yet...
OR
Then follow the easy setup instructions to install b2evolution on your site and start adding content in a matter of minutes.
Signing up for one of the web hosting plans we have selected, will allow you to:

Choose a domain name
Install b2evolution in 1 click
Your site online in a matter of minutes