Posts Awaiting Moderation Panel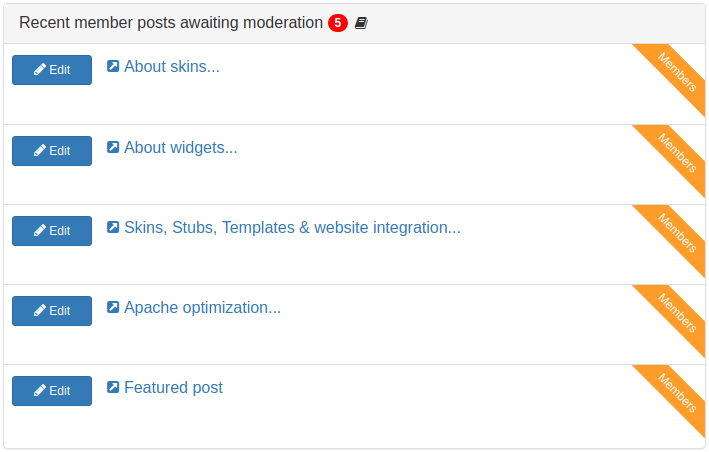 This collection dashboard panel will show up to five (5) posts awaiting moderation per status. Which posts are considered awaiting moderation depends on the "Require moderation" statuses setting found in the Post Features and under the Post Moderation panel.
For more granularity in moderation, Moderators are invited to go to the content management area of the back-office.
Created by
winskie
• Last edit by
winskie
on 2019-09-23 04:00 • •