2015 has been pretty intense for b2evolution! So many things have changed! If you haven't been paying attention, or have been lagging in upgrading, now is a good time to check out what you missed…
Let's recap what happened over the past 365 days:
January 2015
Believe it or not, we were still releasing one of those old 5.x versions. 5.2.1-stable to be exact. We'll spare you the screenshot – it looks so outdated you wouldn't believe it was from 2015 :p
February 2015
Although we were still on the old system (5.2.2), we started to advertise the possibility to use the Auto Upgrade Procedure in order to make upgrade/maintenance easier than ever. Yet, it seems it's been a long time since we last had to do manual upgrades…
March 2015
A major milestone: 6.0.0-alpha was released, and with this: a completely new look & feel for both the front-office & back-office of b2evolution.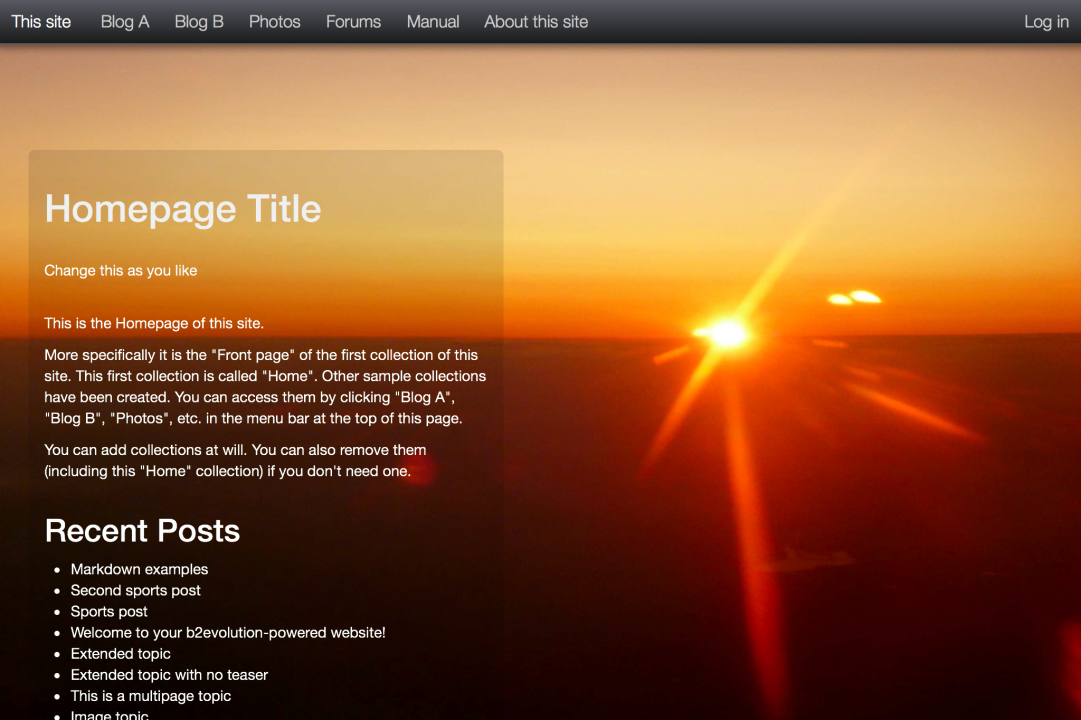 Version 6.0.0 came with full Bootstrap Responsive Design, private/restricted-access Blogs (which we actually started calling Collections, since they are more than just blogs…) as well as an email capture widget for building mailing lists…