Return-Path Processing Overview
There are many situations in which b2evolution may send an email.
Here is a quick overview of what happens to that email on it's way to the recipient user…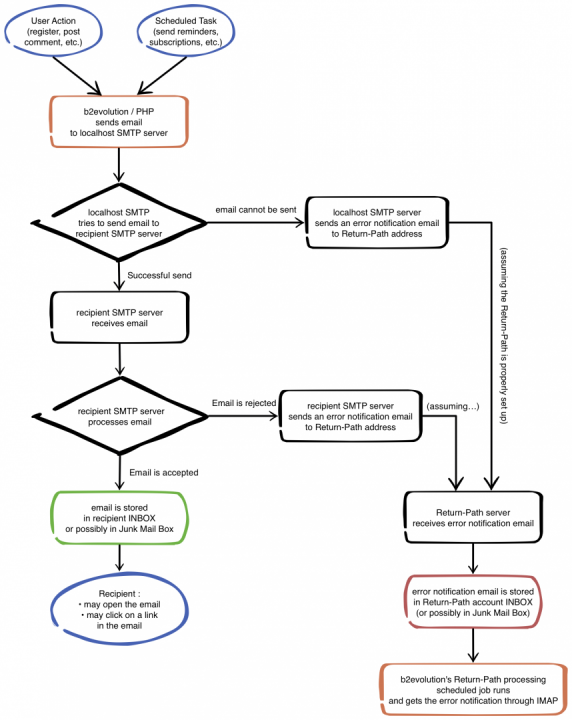 In all cases, the delivery of the email may fail and this may generate a Return-Path error notification. This is another email (which typically has a subject line like "Undelivered Mail Returned to Sender" – you have seen these before in your personal email) which will be delivered to the Return-Path address you have configured.