2. Picking a skin for your collection
The next step is simply to pick a skin to use with your new collection: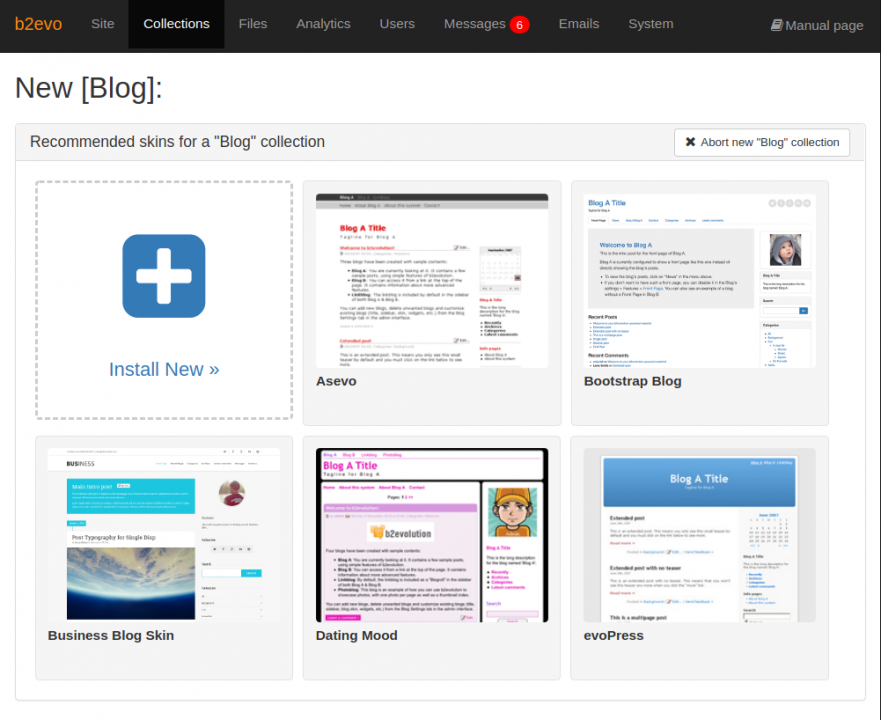 Different skins can present the same information with different designs. Sometimes they can be radically different.
b2evolution comes with a set of pre-installed skins. There are hundreds of additional skins available in the Skins Repository. The site admin can download them and install them so they become available for your collections. See Installing Skins.
IMPORTANT: b2evolution may present you with skins that are not suitable for your selected collection type. For example, almost any skin will work for a blog. But for a forum, you should really select a forum skin or not much will work as expected. (In future versions of b2evolution, only compatible skins should be displayed here)