1. Selecting a type for the new collection
The first step is to select the kind / type of collection you want to create.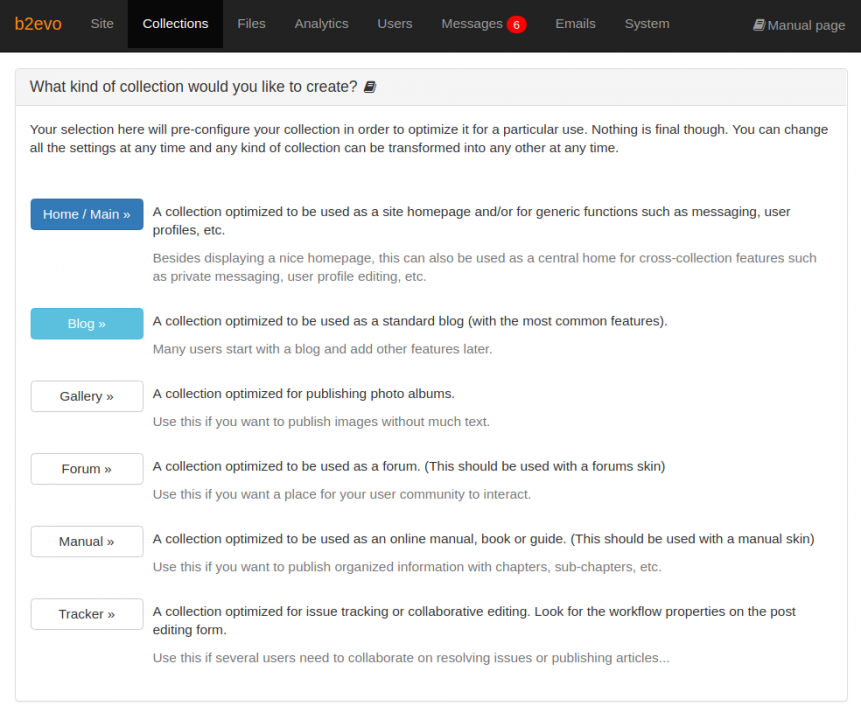 What you select here will preset many of your collection settings in order for your collection to behave a certain way.
Nothing will be set in stone though. In b2evolution, there is no strict separation between types of collection and anything can be tweaked to become something else (it's very flexible). You can also change the collection type later.