3. Specifying the New Collection Settings
Once you have selected the type of the collection and the skin to use with it, you can now configure it to your liking.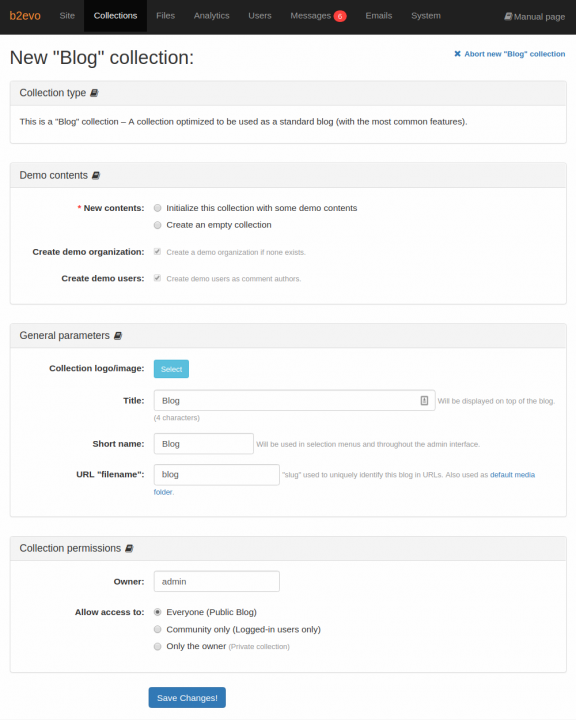 You can opt to initialize the new collection with demo contents, organization and users. This can be useful if you just want to test and check out how collections work.
There are settings to select a collection logo and define the collection's title, short name, and URL "filename" in the same screen. You can also specify the owner of the new collection and select the group of people that will be allowed to access this collection.
You can always modify these settings later if you need to.