Manage Skins
This screen lists and lets you manage all installed skins in your site. It can be accessed via the collection settings and also through the System menu.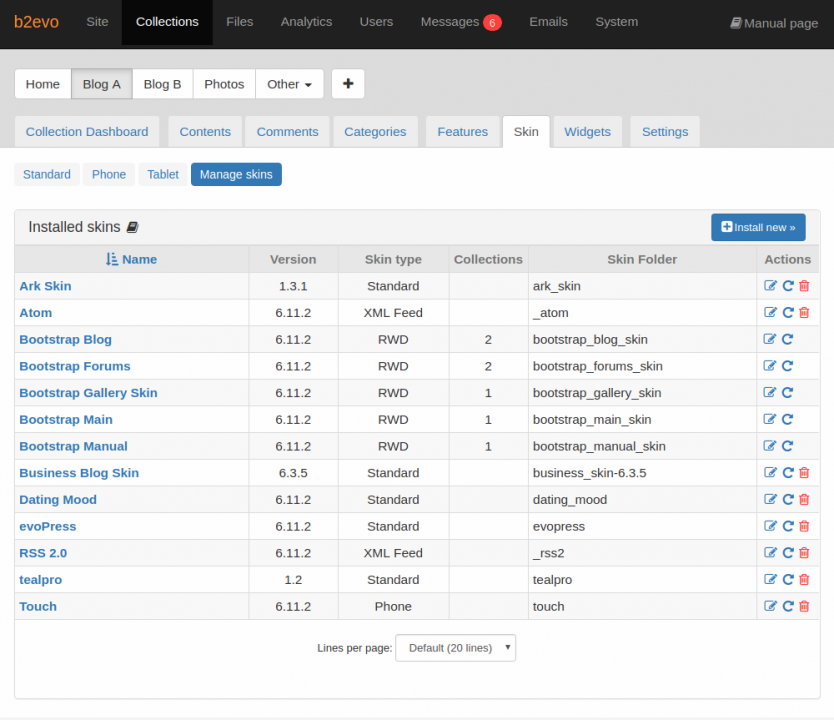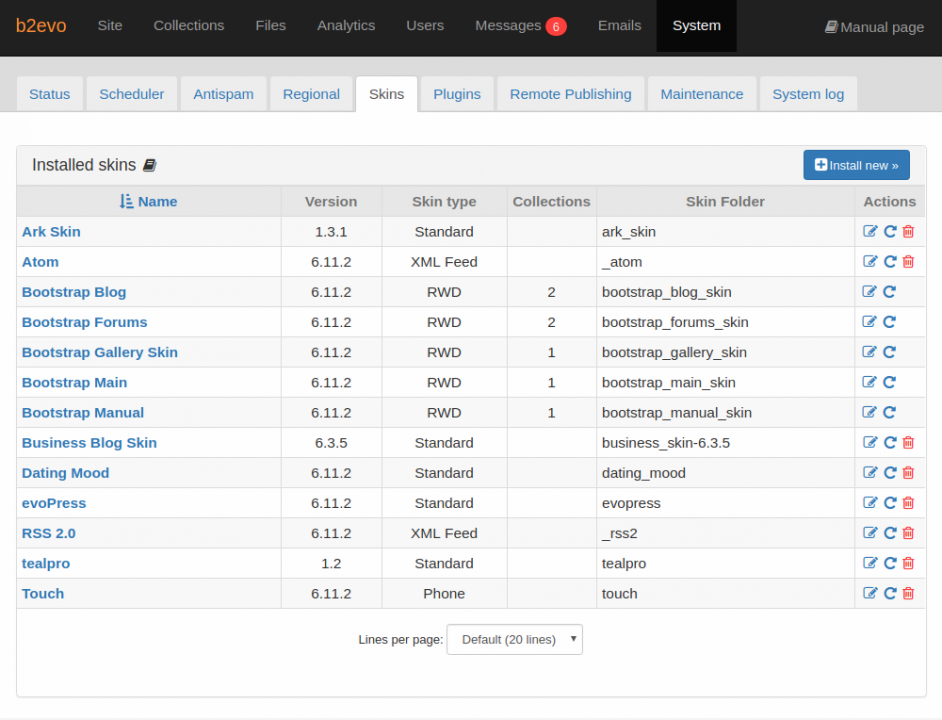 At the right-most side of the list, you can find the Action column as follows:
Edit skin properties: this action will direct you to: System Skin Properties.
Reload containers: this option will allow you to reload the default containers on your chosen skin. This is needed if you added containers in the PHP code of your skin and you want b2evolution to find the new containers. Clicking this option will make some changes in the background and will just show you the following message when successfully done:

Uninstall this skin: this option allows you to uninstall a previously installed skin. You can only uninstall a skin if it is not used by any collection - see Collection column in the screenshots above.

Created by mayhawaii • Last edit by winskie on Jun 06, 2019