List action: Add users to Email Campaign
This Users List feature lets you add all Users in the current selection to a new or an existing Email Campaign.
Add Users to an Existing Email Campaign
To add users to an existing Email Campaign, access the user list via Change filter button in the campaign's List recipients panel under the Campaign Info tab.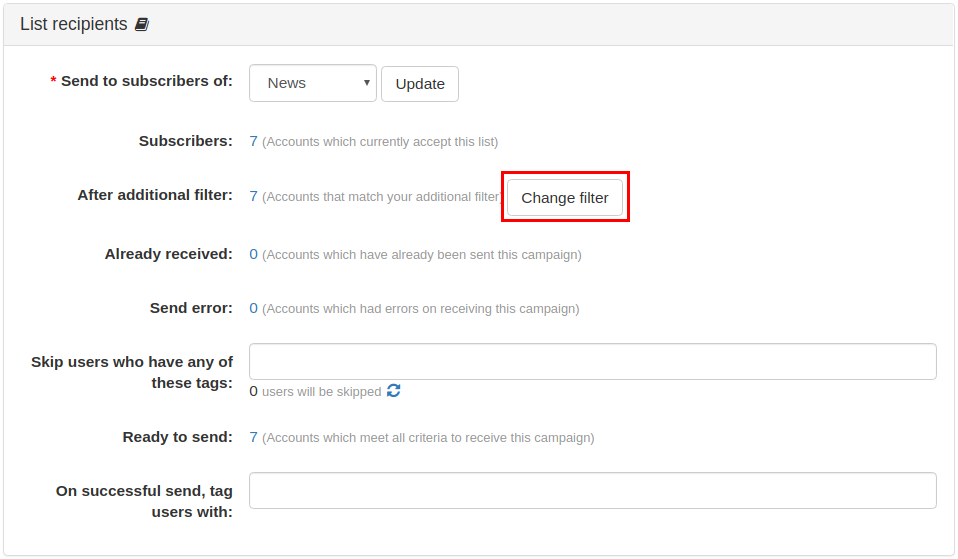 You will be redirected to the Users list with the button to add the users to the email campaign in session now available.