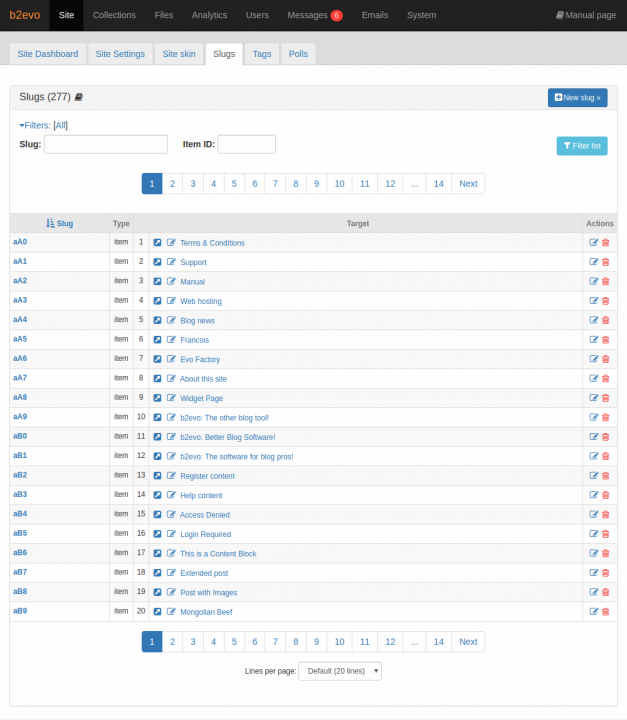 This page displays and lets you manage a list of all the Item Slugs of the site.
The slugs list has the following columns:
Slug. The name of each slug.

Important

: if you have any doubt about the meaning or how to compose these names, we encourage you to read

Slugs

.

Type. Type of element that the slug references. b2evolution is able to manage slugs for two different types of elements: Items and help articles.
Target. This is a composite cell that shows information about where the slug is pointing to. This is comprised of:

Object ID. It is an unique code generated by b2evolution at the moment of creating the item.
Permanent link to full entry ().
Edit this item… link button that redirects you to the edit form view of the item itself.
Item title. Clicking on the title redirects you to the back-office view of the item.

Actions. Let you to edit or delete the slug by clicking on the corresponding icon.
Creating a New Slug
You can create a new slug from scratch by clicking on the New slug button found in the Slugs panel header.