Editing a slug
Editing a slug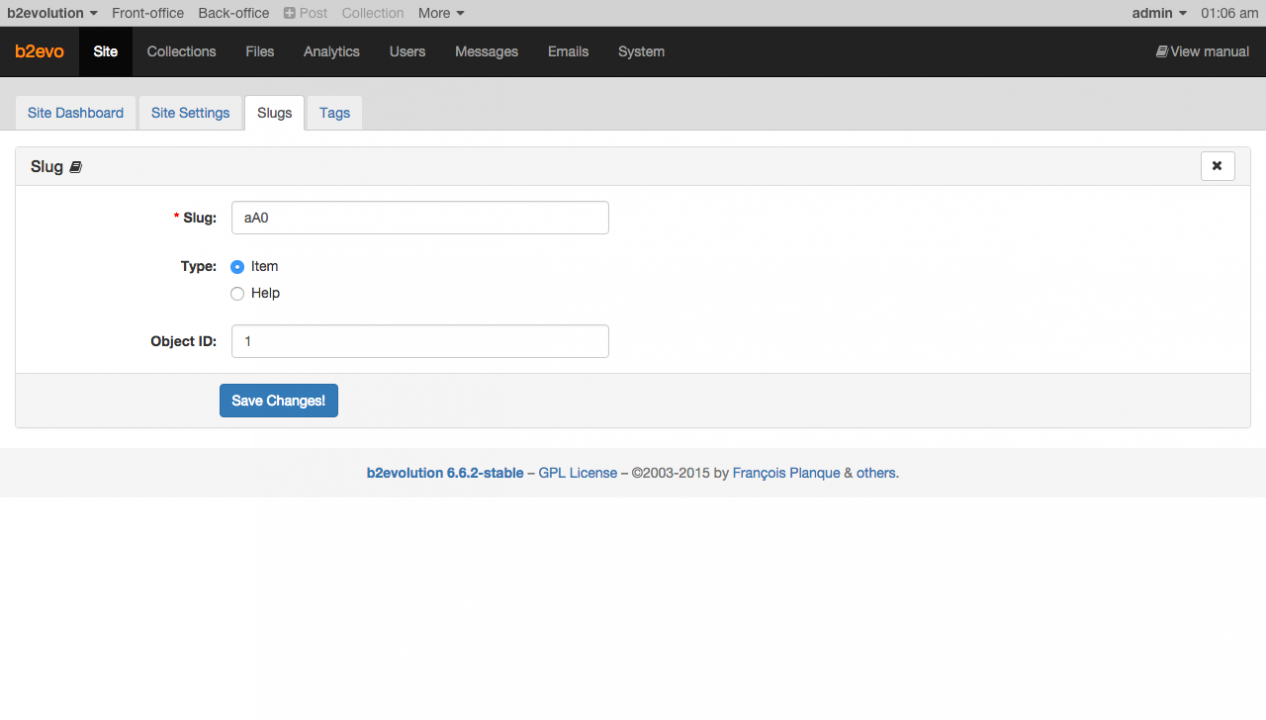 After any you will find a form with this fields:
Slug: the identifier for this slug.
Type: define if you are linking an Item or an entry for a help article.
Object ID: It is an unique code generated by b2evolution at the moment of creating the item. If you are not sure about which this number is please read this
and 5. Control buttons: Record saves changes. Reset clears the form if you are creating a new entry and takes no action if you are editing. Exit icon: just close this windows and redirect to slugs list.
Created by mgsolipa • Last edit by fplanque on Sep 17, 2015