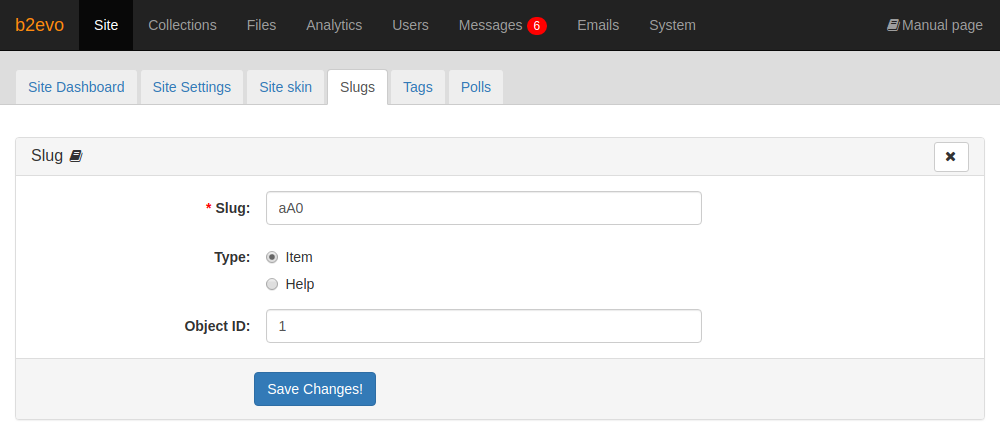 When editing a Slug you will be presented with this form.
Slug: the identifier for this slug. This field is required and must be unique.

Type: define if you are linking an Item or an entry for a help article.

Object ID: It is a unique code generated by b2evolution at the moment of creating an item. This field is required if the slug type is an item. If you are not sure on how to identify this code, please read this.