Welcome message after account activation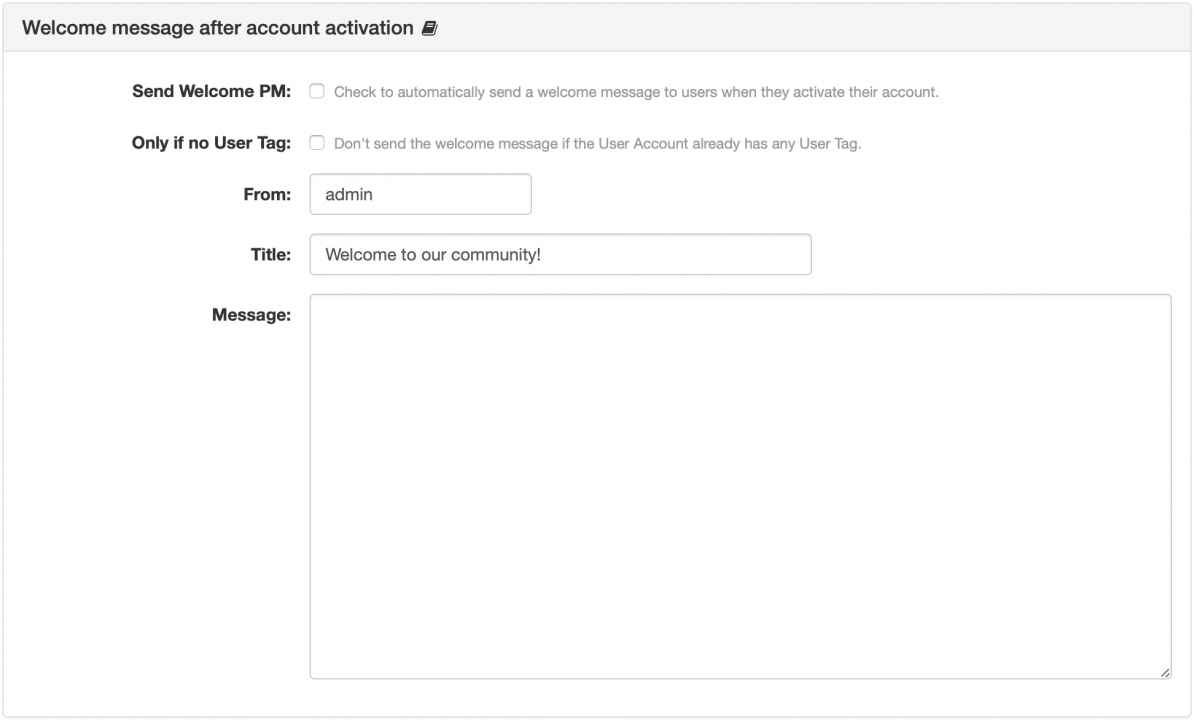 This panel allows the automatic sending of a Welcome private message when users activate their account.
Optionally, you can choose NOT to send such a private message if the user account already has a User Tag. The presence of such a user tag typically means the user has registered through an Email Capture Widget and has been tagged + subscribed to an Email List. In such a case, a welcome PM would be redundant with the first email from the list.
Note: The default renderers will we used on the message text.