Invitation Code Edit Form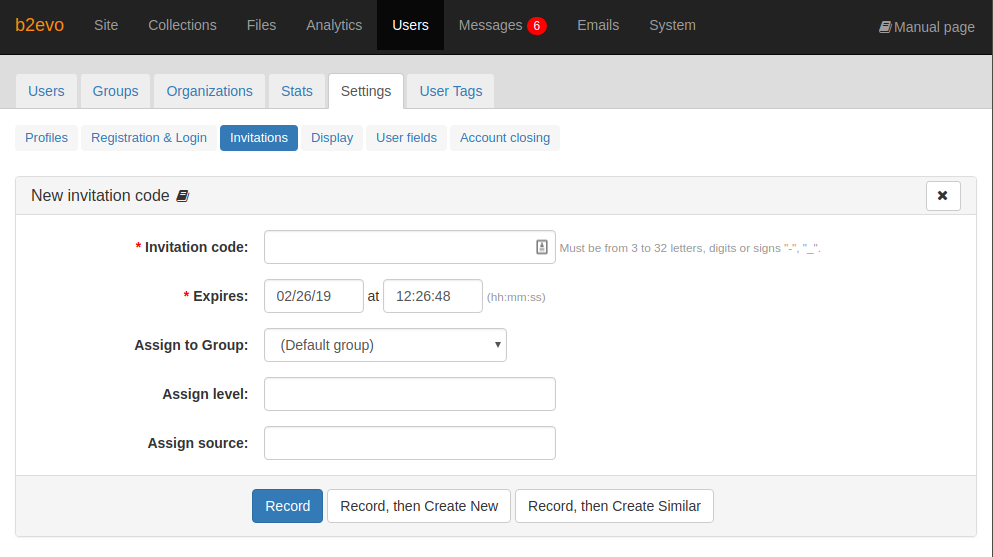 This is the form you use to create or edit an invitation code.
Invitation Code: this is the secret invitation code the user needs to entered to be able to register with the invitation privileges defined in this form.

Note: The code can also be embedded in a link that you can send to your users by email or IM in order to invite them.

Expires: defines how long the invitation code is valid.
Assign to Group: when users register using this invitation code, they will automatically get assigned to specified User Group.
Assign level: similar to above, user will be assigned the specified User Level
Source: this is optional. If you specify a source it will be recorded in the created User Accounts as their registration source.