Create Sample Email Campaigns Tool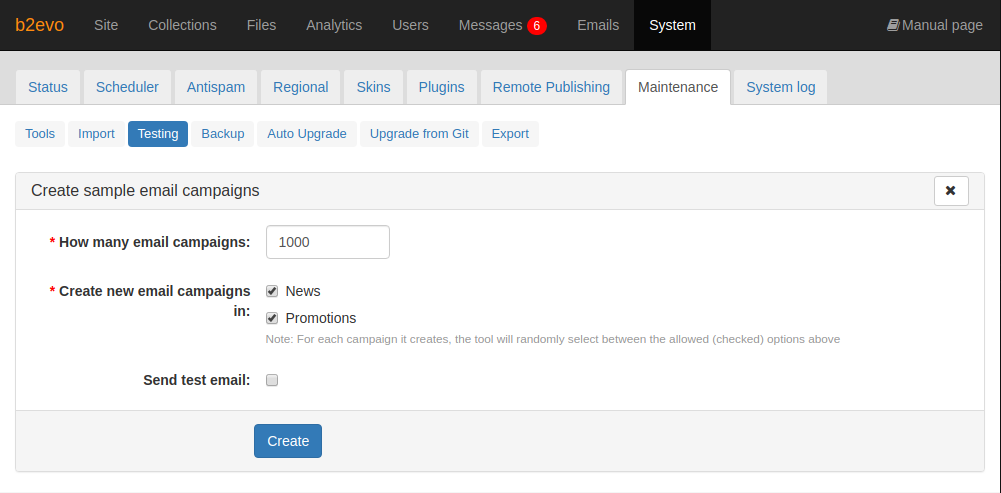 This tool will let you quickly generate many sample email campaigns. This is useful for stress-testing b2evolution.
Parameters
How many email campaigns: specify the number of email campaigns to create.
Create new email campaigns in: check the email lists where the campaigns will be created. For each campaign it creates, the tool will randomly select between the allowed (checked) email lists.
Send test email: check to send test emails to list subscribers. This will only simulate the sending of emails.