Choose a (Different) Skin
This screen shows the recommended skins currently installed on the system and that can be used for your current collection.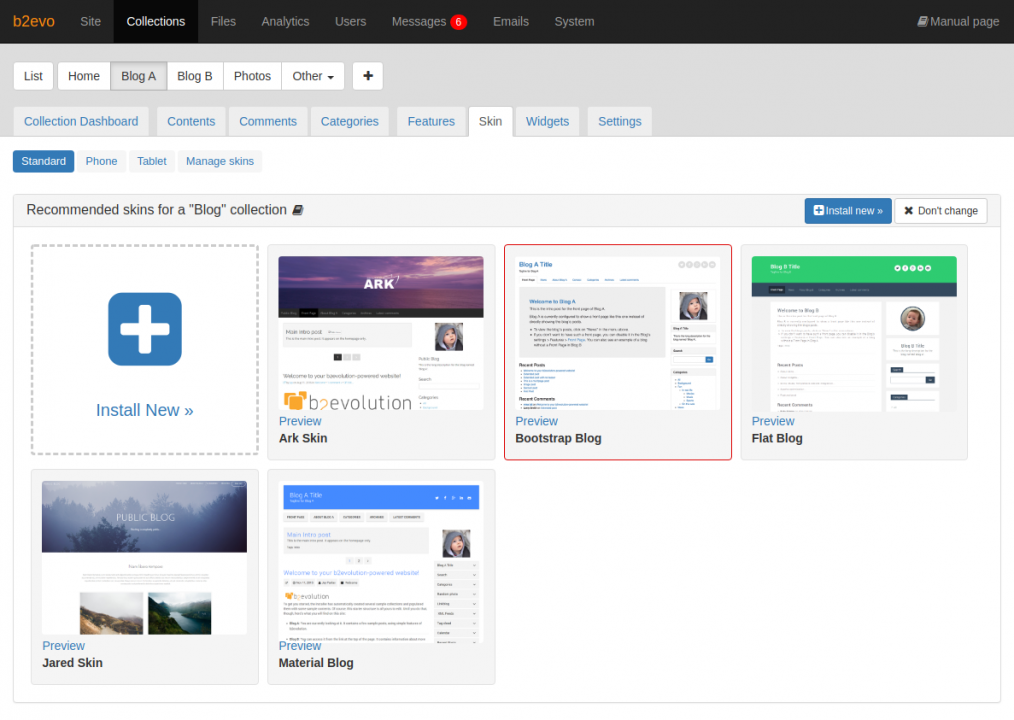 Note: This screen will also display a separate gallery of skins that might work with the current collection.
You can click on the skin thumbnail to select and replace your current skin with it.
Clicking on the Preview button will let you see how your collection will look like when using the skin. If you are satisfied with your current skin, you can just click the Don't change button to close the skin gallery and keep your current skin.
If you are not satisfied with any of the built-in skins, you can click on the Install New button which will take you to a gallery of skins available for installation.