Remote Publishing - XML-RPC
This feature is supported only through
PRO
Support.
This panel lets you manage remote publishing using XML-RPC API.
XML-RPC is depreciated in favor of the
REST API
. We keep it only for clients who have existing workflows built around this protocol. We do not recommend using XML-RPC for new setups.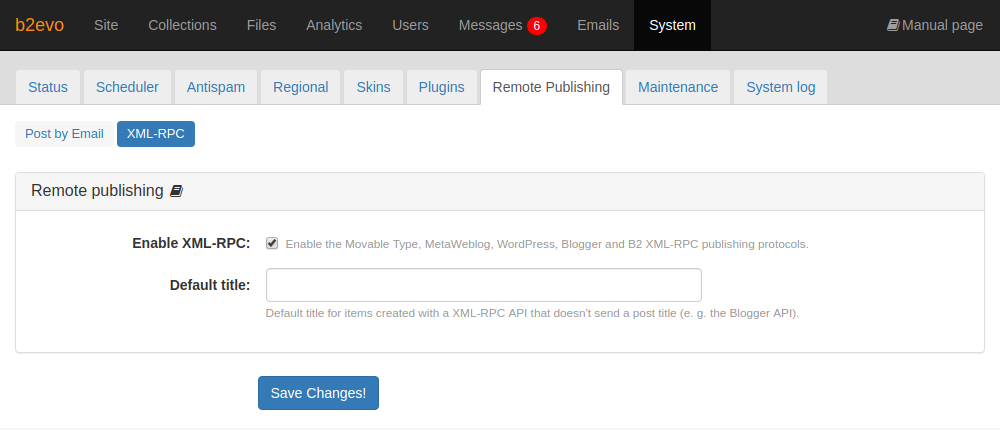 Enable XML-RPC: check this to enable posting using Movable Type, MetaWeblog, WordPress, Blogger and B2 XML-RPC publishing protocols.
Default title: specify a default title for items created with a XML-RPC API that doesn't send a post title (e. g. the Blogger API).