Remote Publishing - XML-RPC
Remote Publishing - XML-RPC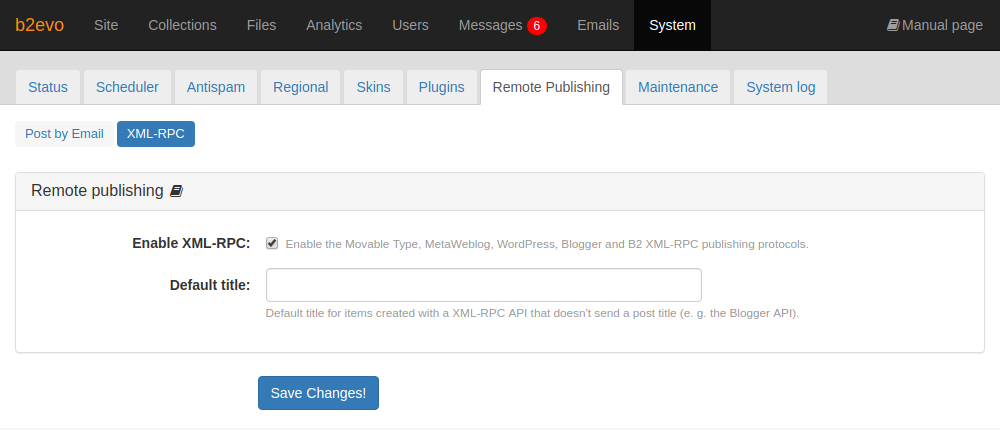 This panel lets you manage remote publishing using XML-RPC API.
Enable XML-RPC: check this to enable posting using Movable Type, MetaWeblog, WordPress, Blogger and B2 XML-RPC publishing protocols.
Default title: specify a default title for items created with a XML-RPC API that doesn't send a post title (e. g. the Blogger API).
Created by mgsolipa • Last edit by winskie on Sep 10, 2019