Organization: Adding Members
An authorized user can add a User to an Organization, by clicking on the Add User button found in the Members of this organization list.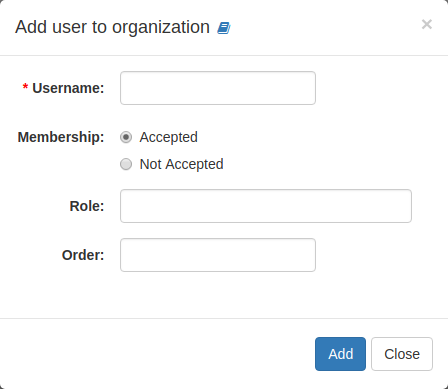 You can define the following fields:
Username: login name of the user to add.
Membership: select whether or not the user is accepted in the organization.
Role: define the user's role title in the organization.
Order: the order in which the user will appear when members of the organization is listed.
Joining an Organization
Users can add themselves as member of an organization if the owner permits it in the Organization Form. To do this, go to the Identity panel under the user's profile. Select the name of the organization to join from the Organization dropdown menu. Depending on the organization's settings, you can also indicate your role in the organization.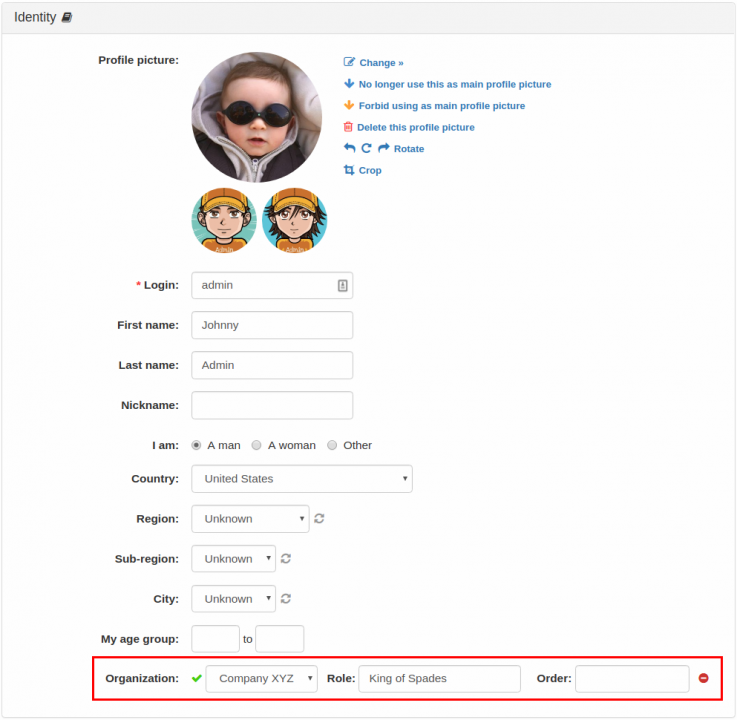 Note: Users can be associated with multiple organizations.
Created by
winskie
• Last edit by
winskie
on 2019-07-23 05:58 • •