Organization: Edit user membership
To edit a User's membership in an Organization, click on the corresponding Edit membership… icon under the Actions column of the Members of this organization list.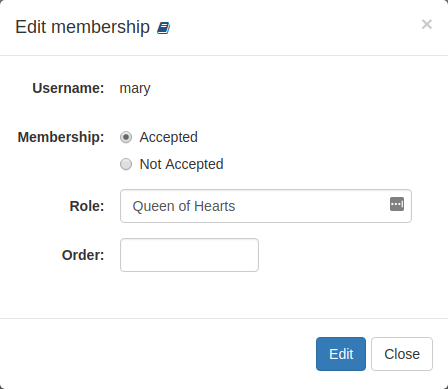 You can change the following properties:
Membership: select whether or not the user is accepted in the organization.
Role: define the user's role title in the organization.
Order: the order in which the user will appear when members of the organization is listed.
Created by
winskie
• Last edit by
fplanque
on 2019-03-21 22:53 • •