Posted by

fplanque

on Feb 02, 2008 in Reviews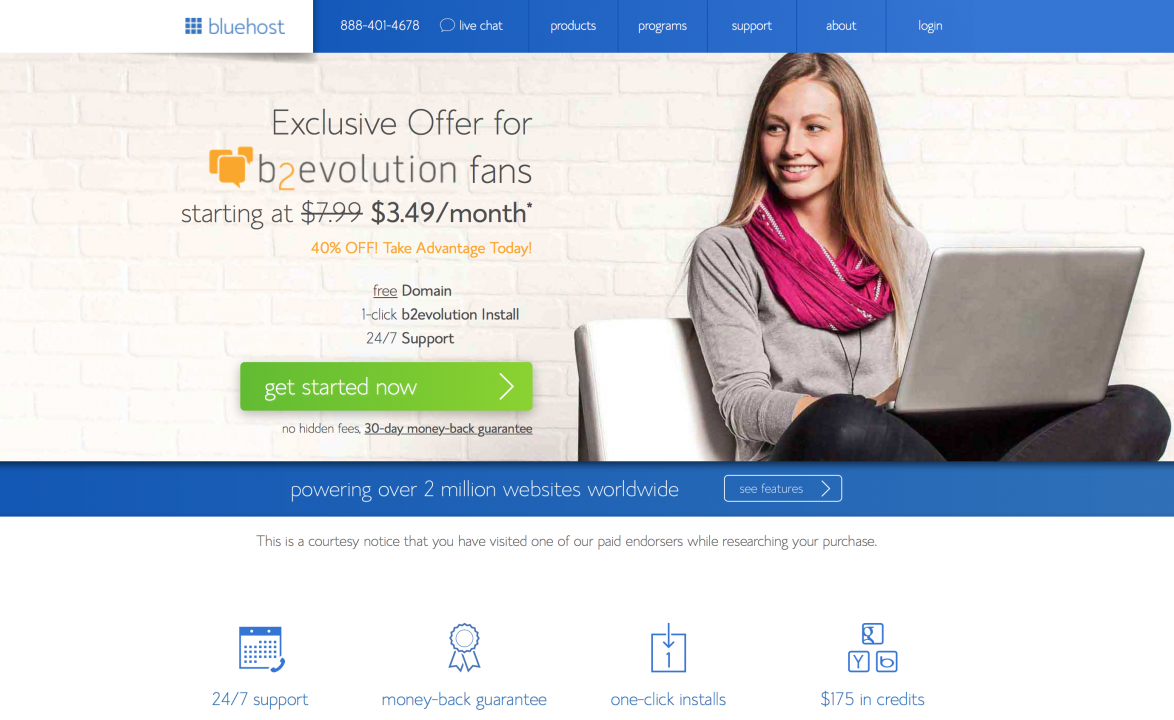 General
BlueHost is an indepentently owned and operated hosting company based in Orem, Utah.
BlueHost has been providing hosting services since 1996 and is well established as a serious hosting company.
User experience
Our BlueHost test site showed good response and uptimes.
We were able to perform 6 simultaneous FTP transfers, which makes upload very fast.
Control panel: reskinned cPanel 11 - Up to date

Application installers:

Simple Scripts - Excellent availability of recent apps!

Fantastico Deluxe - Up to date
BlueHost's skinning is light enough not to get in the way. A handful of promotional items at the top tend to be annoying at first but can be collapsed.
Their proprietary Simple Scripts application installer is currently the best in the industry.
Customer satisfaction
Like any other hosting company who's been around for over 10 years, there have been occasional technical problems but they have always been solved in reasonable delays.
Long time customers tend to agree that their overall experience with BlueHost has been highly above average.
BlueHost is also known to have extremely good response times, both by email and by phone.
Technical specs
MySQL - Up to date

PHP - Up to date

UTF-8 and mbstring: supported
Overall, the platform is state of the art.
Security
BlueHost is running suPHP and there is strong isolation between user accounts. (FastCGI is also available)
SFTP is not available.
Overall security is good.