Ok, we have to admit our structure historically hasn't been really suited for formal press contacts. We will try to improve on this but don't let that stop you from contacting us with your inquiries.
The best ways to get in touch are:
Logos
Here are clean versions of the b2evolution logo you can use.
Horizontal Logo

Note about vector logos: Do NOT believe what they say about vector images fitting to any size. At small sizes, they will look sharp only at the size they have been designed for. All other sizes will result in blurry edges because of pixel anti-aliasing.
Square Logos / Icons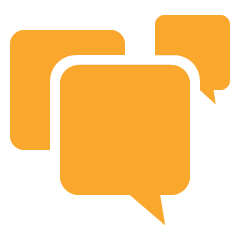 Powered-by logo

Logo colors
Orange #faa72d & Grey #565656
Screenshots
Please grab screenshots from our Guided Tour.
Remember to click on the screenshots to get full size views.
1 comment