Posted by
fplanque
on Oct 01, 2012 in
Reviews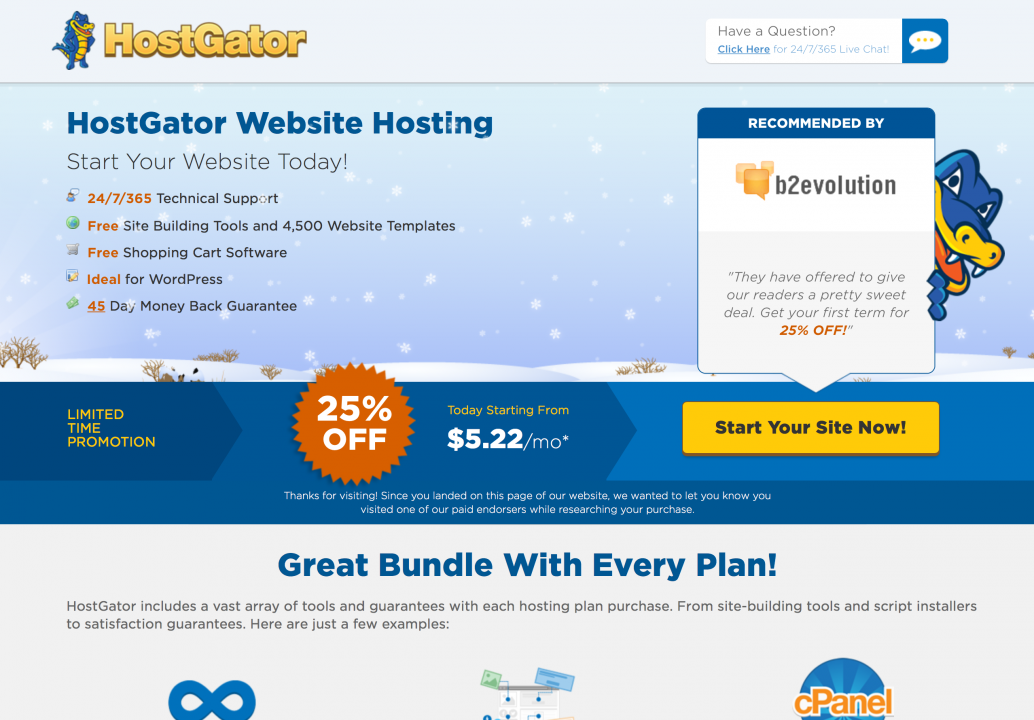 General
HostGator is an independent hosting company created by Brent Oxley in 2002. They are based in Houston, TX which is a good central point for serving all of the US with minimum access times (latency). Today they are one of the world's 10 largest hosting companies, but despite the growth, Brent still takes personal involvement in customer satisfaction and will often handle concerns personally.
Customers: 250,000 +
Hosted domains: 3,500,000 +
Created: 2002
CEO: Brent Oxley
Based in: Houston, TX.
HostGator's offering covers several web hosting product families, which is an advantage if you ever want to upgrade to a more complex hosting solution:
Green hosting / Environmental considerations
HostGator is powered by 130% wind energy – by purchasing more certified Renewable Energy Credits (REC's) than they actually consume – which makes them a Green hosting company. They also strive to use the most energy efficient servers possible. See details »
Standard / Shared web hosting
The standard web hosting offer is shared hosting, which means you share a server with other clients.