Posted by
fplanque
on Oct 05, 2012 in
Reviews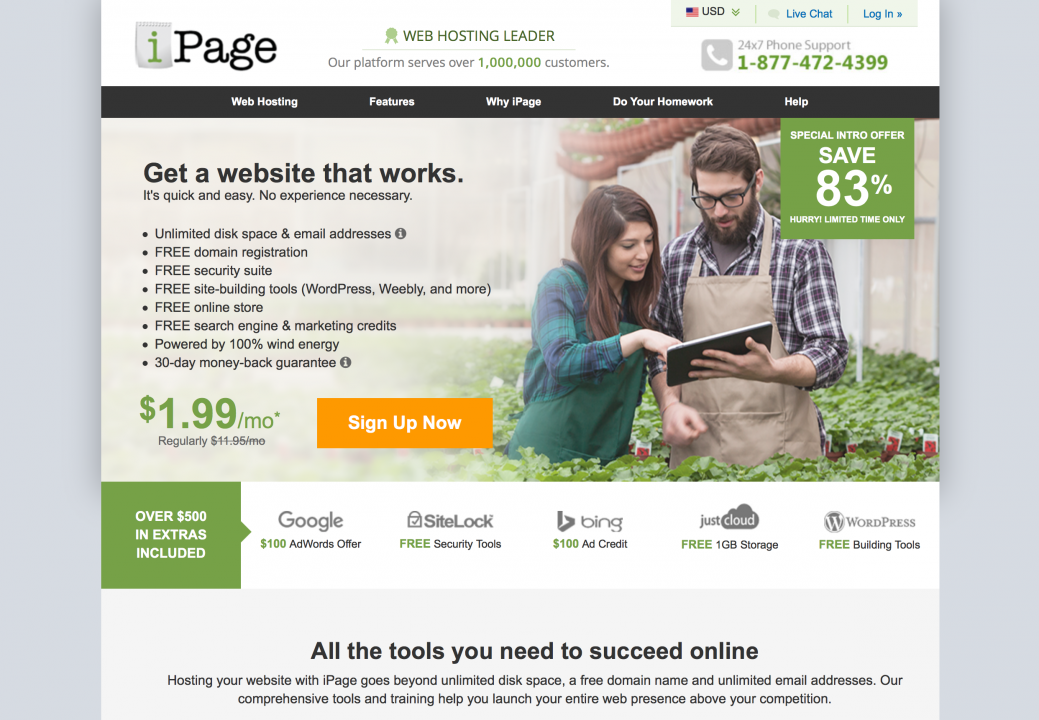 General
Originally founded in 1998, iPage started as a full web solution provider based in Burlington, MA. But after 2000, they put their activities on hold to restart as a 100% web hosting company in 2007. With a leading team composed of the top men in the business and an aggressive hosting plan, iPage has made a powerful come-back.
Today, iPage's platform serves over 1,000,000 web sites and they are one of the top well known brands in the web hosting industry.
Founded: 1998 - switched to 100% hosting in 2007
Owner: EIG (Endurance International Group)
Founder and CEO: Thomas Gorny
Office location(s): Burlington, MA
Data center location(s): 2 in Massachusetts
iPage offers a single all-in-one hosting plan -- in the Standard / Shared web hosting category -- which includes everything most individuals and small business need.
Green / Environment focus
***** 100% Wind Energy.
iPage is also seriously involved in the Green Hosting initiative: in order to minimize their carbon footprint, iPage purchases Renewable Energy Certificates (RECs) to cover the usage of electricity for their servers and offices. Relying 100% on wind energy, iPage offsets an energy efficiency comparable to planting 2,390 acres of trees.
If you want to support the green hosting initiative, iPage will give you your own Green Badge to place on your web site. This can be an asset for your business and attract more customers.