b2evolution CCMS : the Content + Community Management System
Everything you need for your website. One single software package.
b2evolution is Free Open-Source Software (GPL) you can freely download and install to fully power your own website.
b2evolution offers one easy to maintain package which integrates all the tools you normally need to run a full featured web site:
CMS features: multiple blogs, pages, photo albums, online books and manuals;
Community features: forums, user profiles, directory, and private messaging;
Marketing features: email subscriptions, goal tracking and server side analytics.
b2evolution runs on any web hosting platform supporting recent versions of PHP & MYSQL.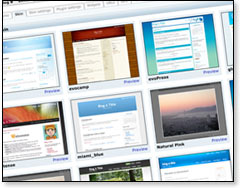 Note: this website has not yet been fully updated to reflect all the new features in b2evolution v5.